About The Show
💯👋
Everyone needs to be financially intelligent because of the dynamics of finances and money today in the pandemic environment. Wealth Academy Podcast - Wealth Is More Than Just Money provides a solid foundation assisting listeners in better understanding the importance of effectively managing their money.
As a country, the U.S. poverty level is over 10.5% of the total population of 330 million citizens, thus the need to be a sound money manager for personal and business finances is needed. Wealth Academy Podcast with host Paul Lawrence Vann delivers high content messages that address the financial woes people are facing today. Not only does Paul deliver solo broadcast, but he also interviews guests from around the world in order that listeners from the 50 countries with listeners that support the podcast can learn results-focused financial insight.
The guests of Wealth Academy Podcast provide unique insight and expertise that leave listeners wanting more. Guest from the U.S., India, Canada, Ecuador, Scotland, Jamaica, U.K., Belgium, and many others have provided top-of-mind financial wisdom and knowledge to listeners, and subscribers. Tune in, listen in, and be a part of the show, invite your friends, family, and colleagues to visit Apple Podcasts, rate and review Wealth Academy Podcast, and provide a 5-star rating, it's greatly appreciated.
Our Host
Host Paul created Wealth Academy Podcast and he has hosted The Wealthy Speaker Talk Radio Show for over 8 years. He has also been interviewed on over 125 radio stations and was a financial guest expert of a local CBS television show in Washington, DC. He brings a wealth of knowledge and expertise to Wealth Academy Podcast.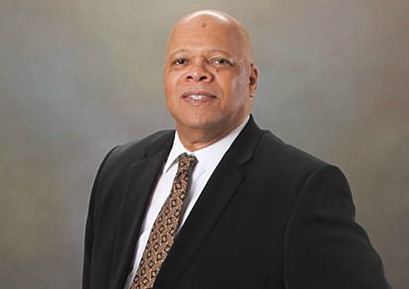 Paul Lawrence Vann
Paul Lawrence Vann has been hosting Wealth Academy Podcast for a little over a year and he continues to deliver more for listeners each episode. Prior to hosting this podcast, he hosted The Wealthy Speaker Talk Radio show with well over 800 episodes of guests from around the globe.
Paul's passion for sharing financial expertise finds its the genesis from being a 10-year-old unpaid intern in his family's community grocery store. He went on to earn his high school diploma, earn a college degree B.A. in business and accounting, and an M.A. in business management. After earning his college degree Paul served over 20 years in the USAF as a cost analyst, budget analyst, and financial manager, including over 12 consecutive years in the Pentagon and a year on Capitol Hill.
Paul retired from the USAF in the rank of lieutenant colonel and started Wealth Building Academy, LLC a professional development company that provides professional speaking, financial coaching, life, mindfulness, and spiritual coaching. He is the author of three solo books and three co-authored books. He is a course creator, has developed online courses, Discover Mind Over Money Mindset Strategies, and Youth Entrepreneurship Program.